Description:
Sister Location Custom Night Ultimate free download lets you change the toughness of animatronics. Make them easier or tougher to your likings!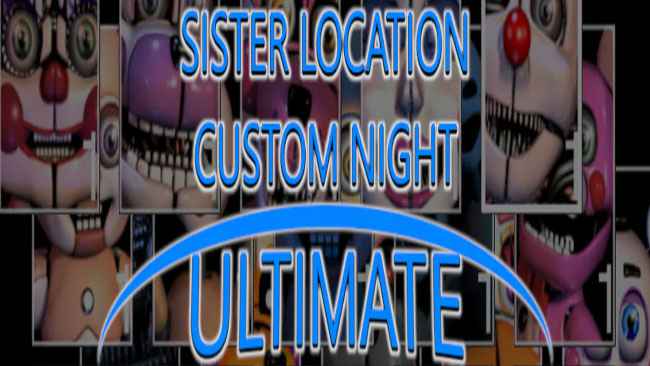 The game is based on a custom night from Five Nights at Freddy's: Sister Location of Scott Cawthon. This night is not the same as other nights. Instead, it allows you to adjust the toughness of animatronics then you launch a night with them. Hence, you should take this chance to make them tougher or easier to deal with. Once you have started the night, they also roam through the facility and tease you.
Your objective is the same as the common nights, which is surviving all animatronics until the morning. Make sure you use your equipment smartly as well as plan unique strategies to deal with them. Also, you should have a good grasp of the characteristics of the animatronics so you can overcome their attacks.
This FNaF fangame adds several cool features such as:
Some extra characters for you to play with
A point-and-click system like other games
Some cheats to use in the game
And more
With those features, Sister Location Custom Night Ultimate on PC will be a great game to play. It does not only challenge your skills but it also keeps you amused for hours!
Screenshots