Description:
FNaF Clickbait Generator is a PC game made by a fan of the FNAF series. You play with some videos and use them to earn some money.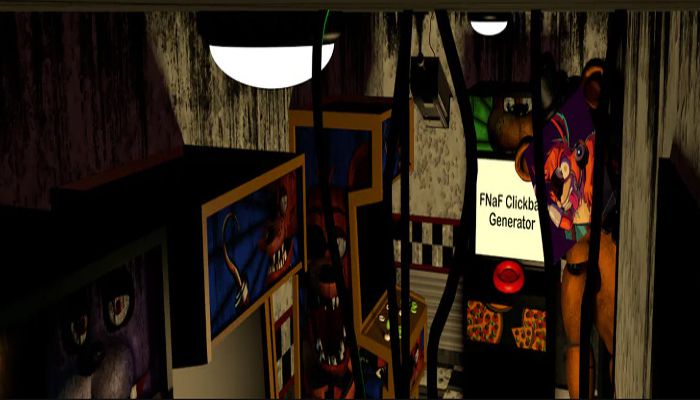 About game
The game is not the same as other titles in terms of gameplay mechanics. Instead of fighting against animatronics during the night, you will create some videos about them. You are equipped with a generator, so you use it smartly to make titles and thumbnails.
By using this generator, you can invent more impressive titles and thumbnails for your FNaF videos. Those elements make your videos more interesting. From here, you can earn revenue from the videos.
People will usually get attracted by the titles, thumbnails, and content of the videos. Hence, if you improve those elements, you can draw the attention of more people. The more people click to watch your videos, the more money you will earn.
You will become a tycoon with revenue of one dollar per month, which is your main goal in the game.
It is quite simple to play the game. You can relax by playing it. It is a random generator that helps you create amazing videos.
FNaF Clickbait Generator is free to download and functions on PC. You can try it to become an excellent video creator.
Screenshots