Description:
Freddy's Tribute 3 is a horror fan game like Five Nights at Freddy's. It's now free to download and embark on a scary challenge against spooky animatronics!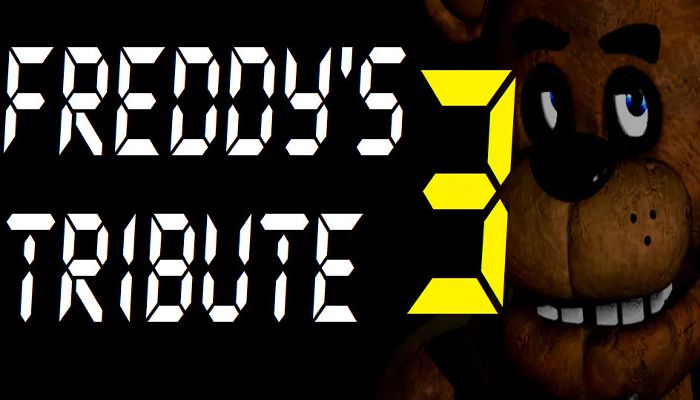 Story
Nearly 2 years since Fazbear's Fright: The Horror Attraction burned to the ground. The team behind the location determined to regroup and rebuild a new destination.
So, they started to discover more pizzeria to seek out some objects left. Furthermore, they bought Springtrap from somebody to bring him back only. That is an animatronic mascot.
In a specific exploration, they ventured into a storage facility. The place was full of spare parts and stuff like that.
Firstly, they saw most items from the older attraction, a few extra wood, and props. But, they found something beyond belief after they broke down a secret wall.
Now, the game contains 6 animatronic characters. They will be your enemies. Try to escape their attacks!
Download Freddy's Tribute 3 and check your skills!
Screenshots