Description:
Pack's Ultimate Custom Night will be a custom game, and in it, you can choose as many monsters as you want. From this game, you can learn how to win against monsters living in hell. You can kill them and win the biggest victory for your gameplay. There will be more than 100 characters in this version. The number will go on, so you will see more monsters.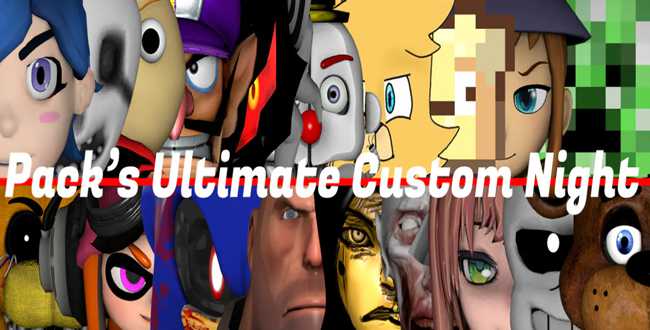 Five Nights at Freddy's also gave this game a lot of new monsters and machines. We will add more monsters to your game when the next version is ready. But now you can have as many fights as you want. And remember to check for the difficulty if you want to win the game.
In this game, you can have a lot of new things such as tools and help. You can use these things to make you fight faster and more smoothly. Pack's Ultimate Custom Night Free Download has been added to the game post. You can find everything in that post!
Screenshots