Description:
One Week At Springtrap (Official) is a scary game based on Five Nights at Freddy's. Download and experience a horror adventure against animatronics for free!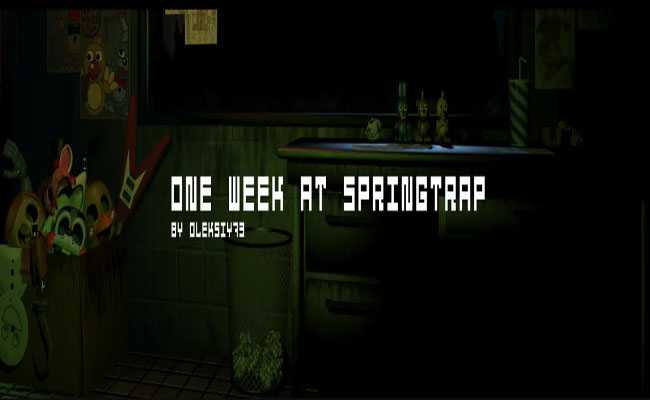 One Week At Springtrap (Official)
The main aim is to survive.
Storyline
The fire finally stops.
Michael was trying to seel every soul unrest. While his job is almost done, the Fazbear's Fright location's owner decided to reopen it.
It is a place that was destroyed by flame. It's going to open again and that event completely blocks those poor souls from freeing.
Who will be their next victim?
How to deal with the animatronic robots possessed
You play like William Aftonk, working as a security guard. You need to prevent them from entering your office.
It's necessary to defend your life and stay alive!
The official One Week At Springtrap FNAF fan-made game will bring back lots of terrifying moments. Escape from jumscares and win!
Screenshots