Description:
Mr Hugs' Cleaning Duty (April Fools game) is an exciting FNAF fan game. It's about the story of angry objects in a vintage restaurant. Their next plan is…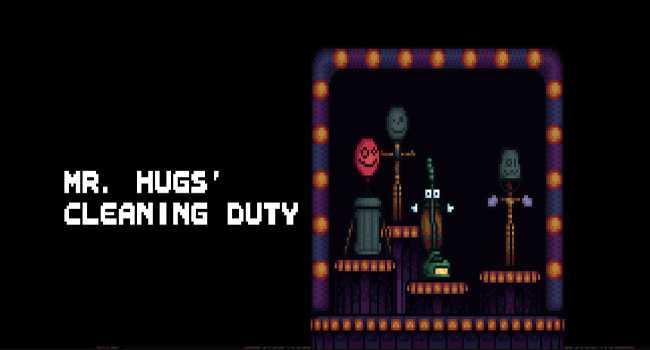 Mr Hugs' Cleaning Duty is just an April Fools game?
You're playing a minigame set in a local pizzeria and revolving around some special characters. They are two puppets, one trash bin, and one vacuum cleaner – the main victim.
Aside from collecting trash thrown by kids, the machine can talk to his friends. He is really tired and he wants to combine with buddies to stand up.
So, they decide to visit the master – an unknown man to ask for his guidance. However, that secret person does not appear except for his big face in the mid-air. And, what he guides is to kill those children.
But, the plan turns more serious when they desire to take control of the globe.
Download Mr Hugs' Cleaning Duty (April Fools game) and you can learn much more! Hopefully, its existence can ease you while waiting for Super FNaF 2. It's time you enter the building and meet up with those strange employees! Lots of quests are awaiting you to complete. Good luck!
Screenshots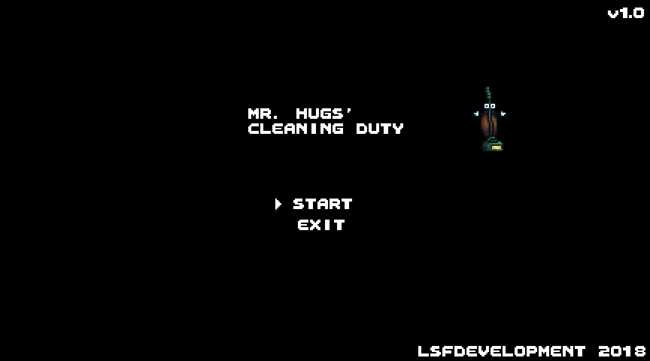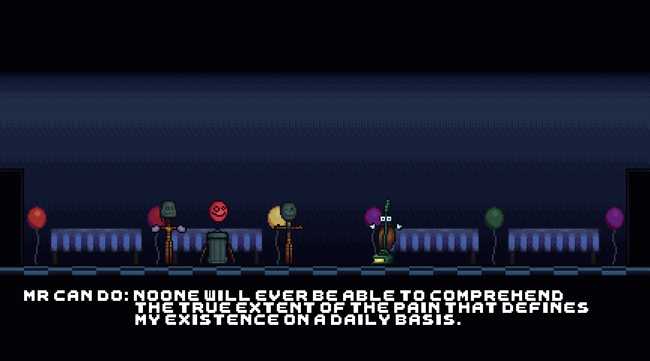 by: LSFDevelopment @LSFDevelopment