Description:
Locked Away for PC by a fan is a game based on FNaF and FNaC. It opens a new animatronic era that is much darker and scarier.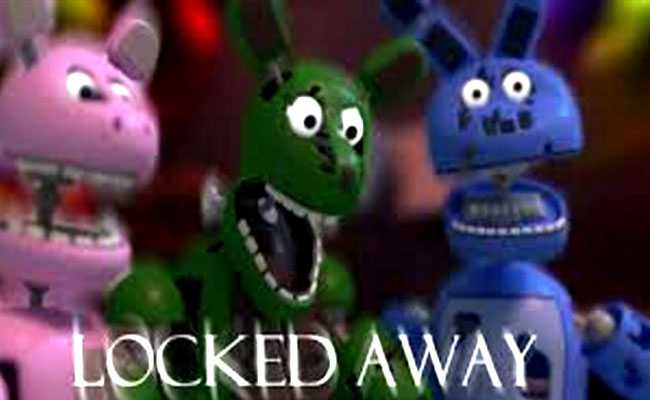 The game is taken within the storyline of Five Nights at Freddy's and Five Nights at Candy's. After the bad occurrence in Candy's Burgers and Co, lots of adults realized that the animatronics were not good for the kids anymore. Due to this, Fazbear's Entertainment made a decision on putting a stop to Fredbear and his friends. Now, the owner of the company wants to launch many sister locations featuring lots of old animatronics. You come to one of those locations and work there as a night watchman. It seems that the place is full of mysteries. Hence, besides watching over it, you also need to discover the truth. Be aware of the animatronics' movement because they will try to jumpscare you!
This FNaF fan game lets you enjoy some features that make it more unique, for instance:
Blinking feature
Achievements feature
Immersive GUI
6 scary nights for you to play through
An Extras Menu with lots of approachable features
A branching storyline that links with the plotlines of FNaF and FNaC
Scary background music as well as gameplay mechanics
Locked Away free download on PC takes you through many challenges to test your bravery. Play it then see if you survive until the end!