Description:
FNaF UE: Remastered free download for PC is a remake of FNAF Ultimate Edition. It has a new story with exclusive gameplay mechanics.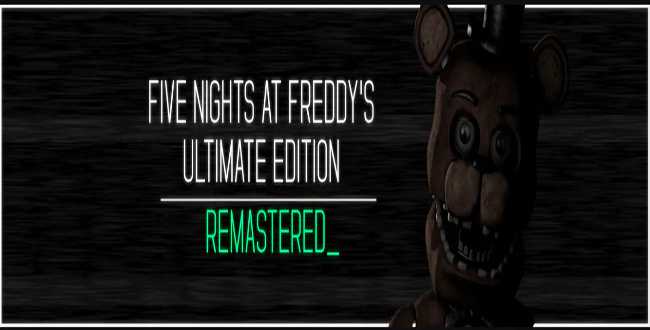 Before you dive deeper into the title above, you should learn a bit about the FNAF Ultimate Edition. This game was made after taking lots of unique parts from the original Five Nights at Freddy's series. When the author put those parts and elements together, you have the ultimate edition to explore. So now, you can completely enjoy its remake!
The game has a storyline that is different from the original series. You become a night watchman of a restaurant whose mission is to safeguard everything. After every night, you check lots of recordings. Then, you catch sight of a boy and girl. They were being taken by a mysterious man. The place they were taken to is Freddy's Pizzeria. Although you don't understand what was happening much, it still gets in your mind. Then, you instantly notice that there are two animatronics you come across in the restaurant. They seem to look like that boy and girl. Hence, you decide to investigate the case to uncover the mystery.
FNaF UE: Remastered will be a great title to download and play on PC. You will enjoy a new storyline, new challenges, as well as great features.
Screenshots