Description:
FNAF Alternative Ultimate Custom Night is made to be one of the most enjoyable games for the fan community. It is created by Alex Scholebo who wants to bring his own game to the players to have incredible experiences. Download the game for free here.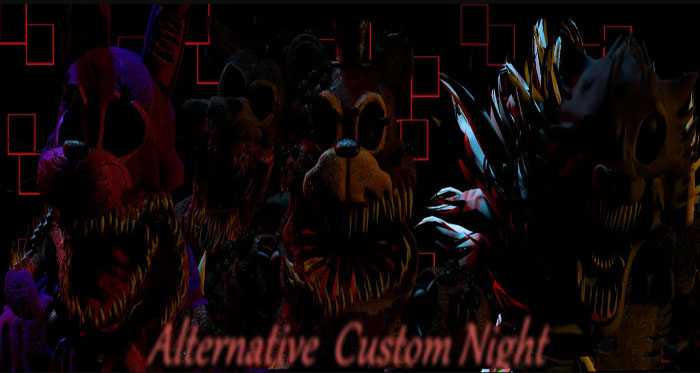 In the game, you will see the presence of many familiar animatronic robots that you have played with in the original FNAF. Don't miss the chance to play with your favorite characters.
In the beginning, you will see a list of animatronic characters on the screen. Furthermore, the game also provides you necessary information related to each of the robots such as movement, behavior, as well as how to make them go away. You just need to move your mouse to see specific detail and try to remember them.
In the game, you should notice Bonnie. He will roam and move through the ducts. Especially, he can go very fast. After that, Bonnie will confuse the audio for opening vent. As a result, you must use that to keep him at bay.
Remember to switch and check the security cameras carefully to know exactly what is happening. Are you able to survive until 6 am tomorrow and avoid the attack of animatronics?
Feel free to download FNAF Alternative Ultimate Custom Night here and enjoy the game.
Screenshots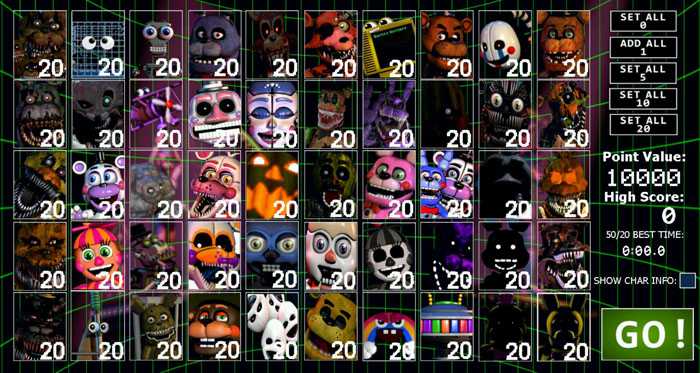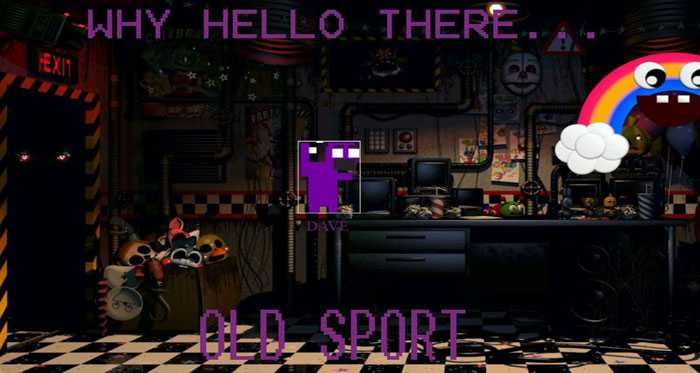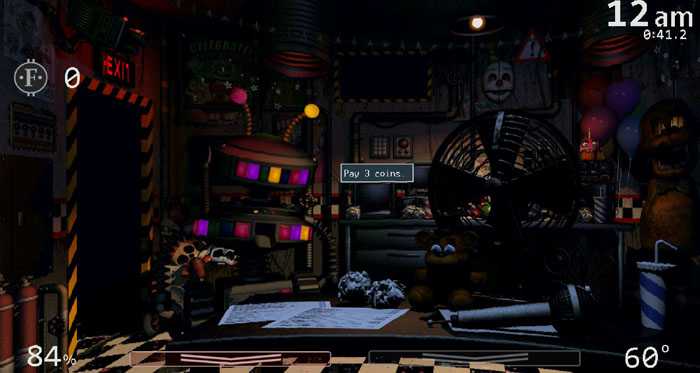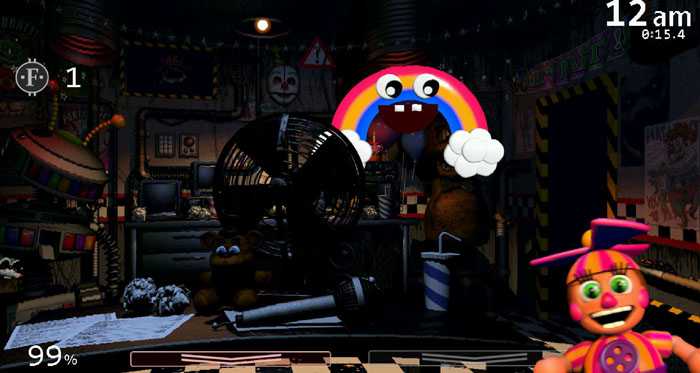 by: Alex Scholebo @CryptoSporidium1