Description:
Five Nights at Freddy's Tower Defense is an arcade FNAF fan game free for all ages to download and play. Join a battle against waves of rivals, remove them, and protect your faction!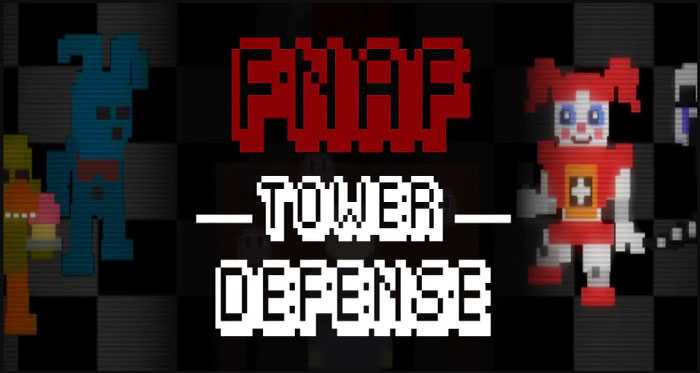 FNAF Tower Defense combines various elements
The match will happen in a dark pizza restaurant as in Five Nights at Freddy's. In which, you will control a group of some animatronics and fight the other side.
To defend the base, remember to take down all enemies before they eliminate your party!
Besides, gain high scores to dominate the leaderboard and earn money to buy better weapons!
Upgrading frequently will allow you to win sooner.
Main features
15 opponents
4 power-ups
5 purchasable items from the shop
Upgrades for the tower
Scoreboards
Epic and super-secret Easter Egg
Five Nights at Freddy's Tower Defense Free Download is an FNAF inspired game. See if how long you can defeat every enemy across battles and take over the pizzeria!
Screenshots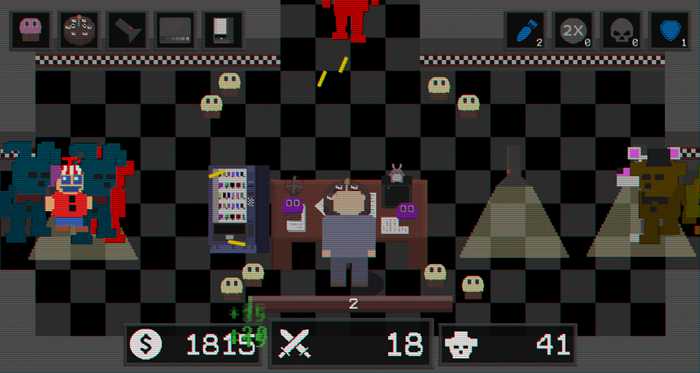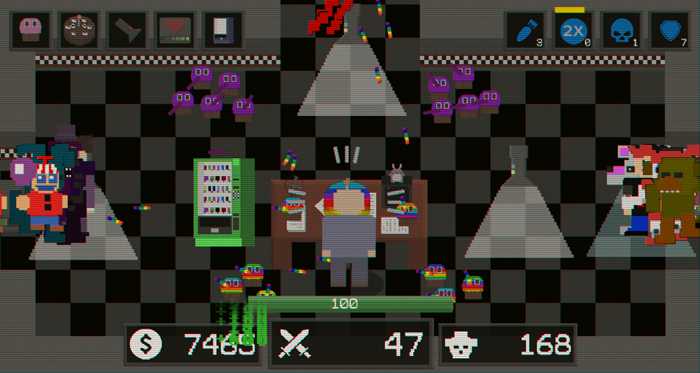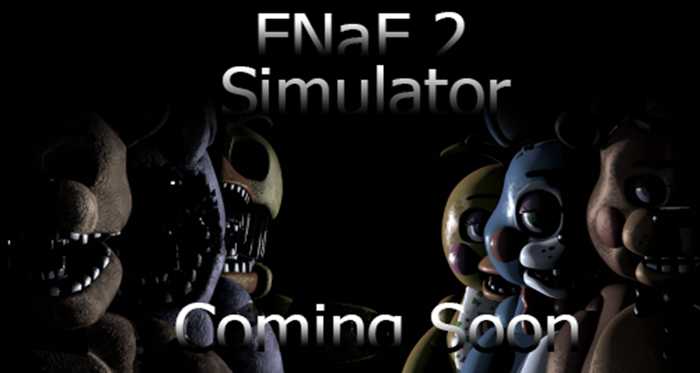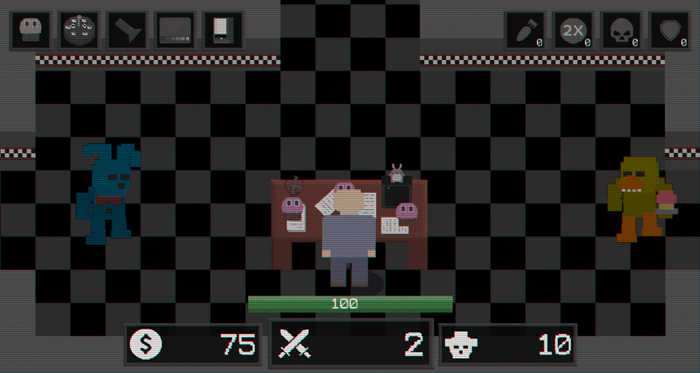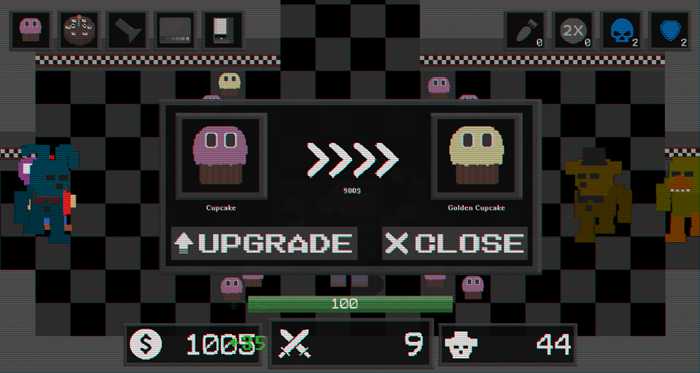 by: MrSnakeGames @MrSnakeGames