Description:
Five Nights at Freddy's 2 Ultra Custom Night is really what you are looking for! It is made to be an expansive little mini-game for the fan community. The game features a total of 16 characters so it is time for you to play with your favorite animatronic robots. Get ready to download the game for free.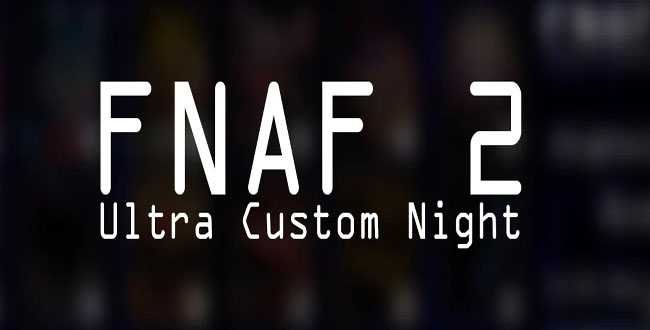 Basically, the game stays true to the plot of the original Five Nights At Freddy's by Scott Cawthon. However, it definitely makes you satisfied with its own impressions. This time, you also will put yourself into the shoes of the guard who is hired to work in the night time and make sure of the security. You will be provided a surveillance camera system in your office. Try your best to check the camera regularly and observe every corner of the building. You will soon realize that animatronic robots will not leave you alone in the dark. They tend to be very strange at night so be careful and protect yourself.
Notice some information related to animatronic characters at the beginning of the game. For example, Freddy will appear in the hallway and attempt to approach you. If needed, you have to make use of your mask to prevent him.
Let's get started to download Five Nights at Freddy's 2 Ultra Custom Night for free here.
Screenshots