Description:
Five Nights at Dawko's, which is for free download here, is where you will be able to join the world of Dawko. Basically, the game is very cute and full of fun. If you love Dawko, you should not miss this lovely game for any reason.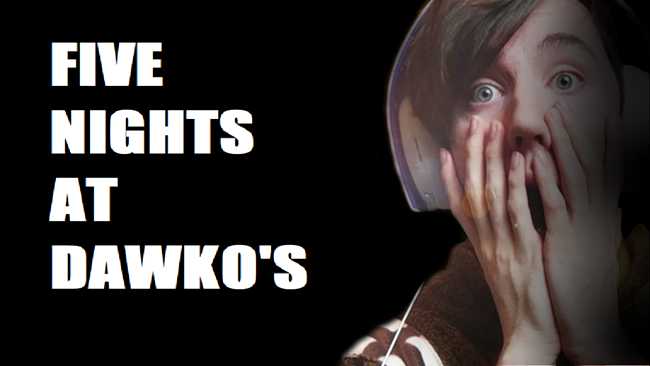 Do you know Dawko? Have you heard this name before? Actually, he is a famous YouTuber and also is a big fan of the Five Nights At Freddy's series. This is a little game designed for him with a lot of interesting things. In this game, you will experience very lovely and great graphics, sound systems, and many other things. It is highly recommended for those who want to play an FNAF-style game but with a fun atmosphere.
Story
The game sets in Dawko's Pizza World which is a new and great location belonging to the YouTube Pizza chain. It is considered to be a perfect place for children and adults coming to enjoy joyful experiences. Currently, the location is in need of hiring a worker who is willing to work at night to make sure of the security. That is the reason why you are here.
You will have a security camera system in your office. You should check the cameras regularly to know what is happening.
Nevertheless, when you turn on the camera and switch it, you suddenly detect something weird going on. What is it?
Download Five Nights at Dawko's for free here.
Screenshots