Description:
Five Nights at Creeper's (OLD) is a free download scary fan game based on FNAF by Scott Cawthon. It's necessary to play against the enemy strategically if you want to survive and win!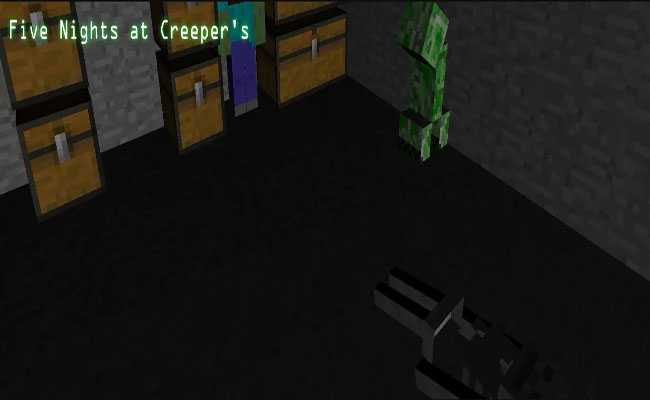 About Five Nights at Creeper's (OLD)
We are joining a remastered version. In other words, this is no longer canon. The game was completed on Halloween of 2016. But, it can get more features in the future.
Gameplay
Visit Mike's Mine and run a new interesting part-time job. Your task is to watch over the generator of a dark building.
Meanwhile, the owner says that his location is having a little problem with the mobs. He's sure that you can solve that problem.
However, it does not everything you have to face during the night shift from 12 AM to 6 AM.
As in Five Nights at Freddy's, you should protect yourself from all scary Minecraft creatures roaming at night.
Via security cameras, you can supervise their action and stop them from entering your area.
Five Nights at Creeper's (OLD) is a horror strategy game inspired by FNAF and Minecraft. It is also possible to partly roam and run. It is free to download and experience every feature!
Screenshots