Description:
Five Nights at Creeper's 3 Episode 1 forces you to fight against Minecraft-styled animatronics. The game is set in a scary facility.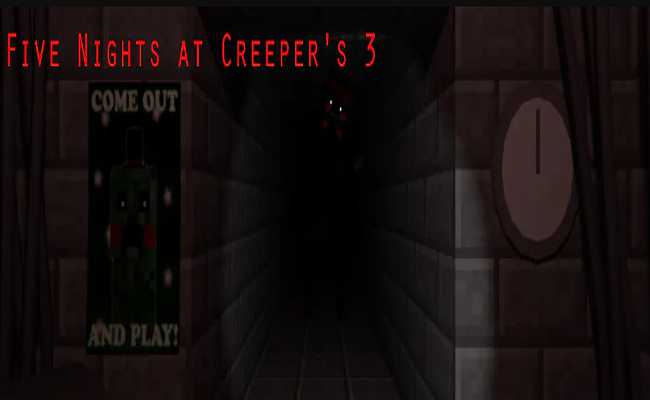 Command Inc. is a famous company when it owns a successful pizzeria. The owner of the company is in need of a night guard who can help him observe the storage facility. You take the job and work there for six hours, from 12 AM to AM. You thought this job was just all about keeping the facility safe. However, it is not like that at all, even though you still have to watch over it. In fact, the animatronics there are quite active at night. You also take on a mission of doing maintenance on them. They are robots but they can move around the facility. They also target at you and try to enter your room. Hence, you must protect yourself from those animatronics and stay away from them. Once you have survived all nights as well as completed the job, you will win the game.
According to the author, he made the in-game animatronics based on the ones from Five Nights at Freddy's by Scott Cawthon. Hence, they are owned by the original game. Besides, all animatronics are in Minecraft style, so the characters will also be owned by Mojang AB as well.
Five Nights at Creeper's 3 Episode 1 free download for PC is a small installment of the Five Nights at Creeper's series. So, make sure you enjoy the whole series for more experiences!
Screenshots