Description:
Five Nights at Chuck E. Cheese's is a frightful fan game featuring new animatronics. You are a night guard who must cope with those creatures.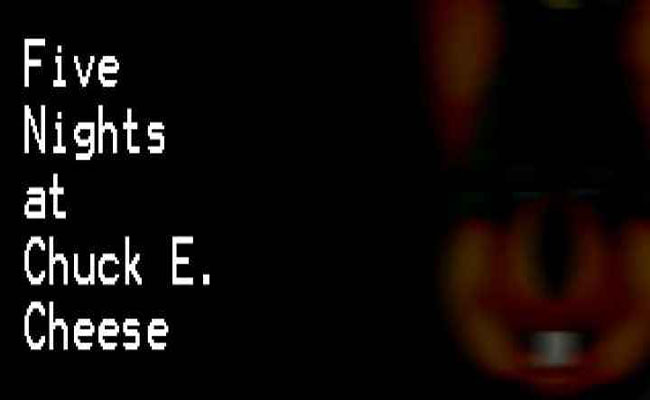 Your horror adventure seems to continue with a new fan-made title based on the Five Nights at Freddy's series. The new game is set in a place called Charles Entertainment. It is a famous entertaining place for all kids and adults to come to play for fun. The factor that draws the attention of people here is the animatronic gang. There are lots of characters to entertain customers, for instance:
Charles Entertainment Cheese
Helen Henny
Mr. Munch
Pasqually
Jasper T. Jowls
You play as a night guard who has to guard the place. Before you play it, you can select the gender. In other words, you can play as a male or female. The male's name is Kidaroo Schmidt while the female's name is Ivy Smith. Whichever it is, you still have to take on a tough mission. The place has to be protected at night. However, the animatronics seem to stay active when the night comes. Hence, you must keep an eye on them and make sure they will not enter your room. Every animatronic has its own way to move and attack the night guard. So, you have to play with smart strategies to defeat them for your survival.
Five Nights at Chuck E. Cheese's for PC is downloadable free of charge. Join it then start this scary adventure!
Screenshots