Description:
The horror element in Custody Free Download will make fans of horror games feel excited. If you are one of them, do not hesitate to jump to the game right now!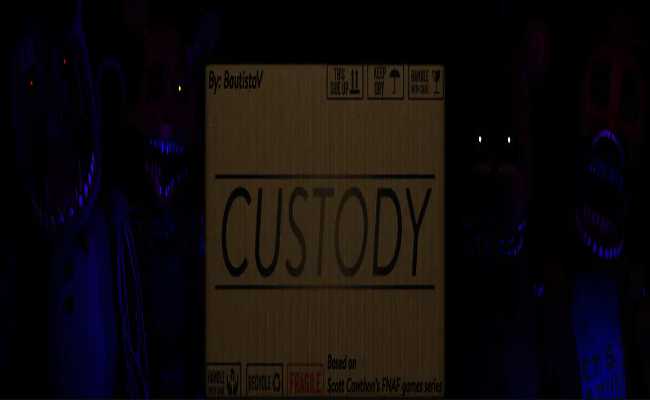 Custody Story
Custody Free Download is a game based on the game by Scott Cawthon. Freddy Fazbear's Pizzeria and The Bite of '87 have been closed for a year. In 1988, intending to reopen Freddy's, Fazbear Entertainment gathered their old and damaged animatronics and shipped them to the repair site.
They hire a shipping company run by the United States of America government. And at the right time, this company is looking for security guards to work at night. You are that employee!
The challenge in Custody for you is to survive five nights with animatronics who are always trying to harm you. The way to play this game is similar to a "Classic" FNAF Fan game.
Features
5 main nights
1 free night out and custom night
Other additional features
Requirements
AMD Athlon or 2 GHz Intel Pentium 4 or equivalent
1 GB memory or 2 GB free RAM
DirectX Versión 9.0
Try Custody experience and if you love this FNAF Fan game, follow and keep updated with the latest versions!
Screenshots