Description:
Animatronic Salvage is made as a unique combination of the Funtime Freddy part in Sister Location and the salvage section in Five Nights At Freddy's 6. If you are excited about this combination, download it for free without any hesitation.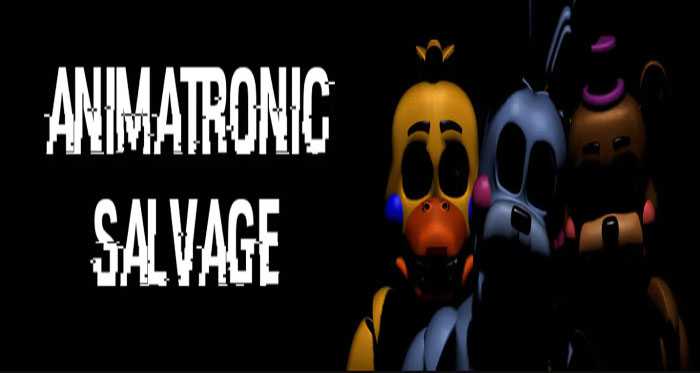 At the moment, the game features the Rockstar and withered animatronic robots only. In the near future, the creator is planning to add more characters to give players a better gaming experience. In the game, what you have to complete is to follow the instruction on the tablet and then attempt to avoid jumpscares. Do not let any jumpscares appearing on your screen.
Some necessary information for you:
Rockstar Freddy will wander around the building. If you unexpectedly see he is moving, immediately give him an electronic sock to drive him off.
Rockstar Bonnie tends to be restless and you must play your guitar to avoid him.
Once you suddenly see Rockstar Chica, don't forget to keep the music playing. If you see she is moving, immediately change the song.
Whenever you see Rockstar Foxy is moving, what you have to do is to turn the light off in order to stop him.
If you are willing to enjoy Animatronic Salvage, let's get started to download it for free of charge here. It guarantees not to waste your time.
Screenshots