Description:
Afton's Revenge is about the fight of Springtrap. Players will be the main character of this game, and your job can be very hard. You have to play the role of a machine and make people happy.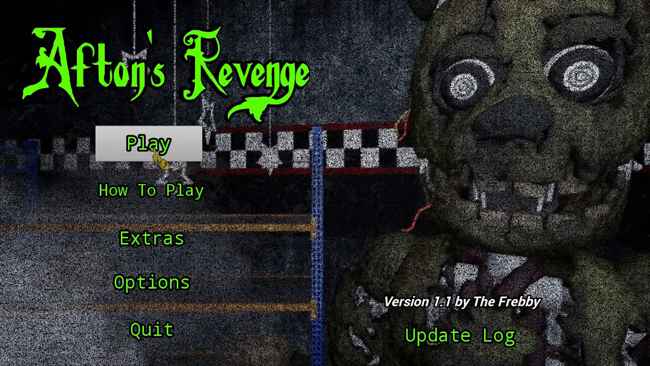 They will follow you to anywhere you want, and then you can make your crime start. Your battle will not be that easy because a lot of customers of this restaurant will try to kill you, especially when they have discovered that you are a monster but not a friend of theirs.
These Fangames have a different story to tell you. Players will have more fun when switching the role between monsters and the victim. Your mission will be unique each time you come back to the game. But there is one single way for you to win. Make all the victims of you suffer the pain you have. This is also the primary purpose of the game.
Afton's Revenge Free Download is ready to give you the best fear of your life. Come to us for more and more fun games!
Screenshots