Description:
The Last Night at Freddy's is a fan-made PC game centering on a creepy pizzeria. It has some mysteries about the past that you have to explore.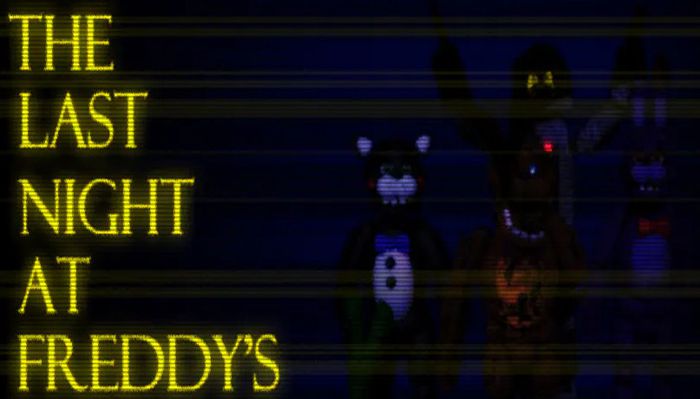 About game
You may have known about Freddy Fazbear's Pizza in the Five Nights at Freddy's series by Scott Cawthon. However, in a fan game called The Last Night at Freddy's, there are some more mysteries about the restaurant for you to explore.
If you are interested in games based on the FNAF series, then the title above is for you. It takes you to a creepy pizzeria where you survive and uncover mysteries.
In the game, you may have known some things happening in the past. However, you probably don't know things about Freddy's restaurant. Therefore, you make your way through the restaurant to interact with things to explore the mysteries.
On your way, you will encounter some animatronics. They are Freddy and his friends. You have to be brave when you fight against them. Make sure you play with strategies and use good skills to outplay the animatronics.
Features of the game:
The game was designed in 3DS Max.
It was coded in ClickTeam Fusion 2.5
The Last Night at Freddy's is free to download. You have to defeat animatronics and uncover the mysteries to win.
Screenshots