Description:
PSFC Ultimate Custom Night is a fan game dedicated to the fans of FNAF series by Scott Cawthon. It is a mash-up game bringing you a nice experience.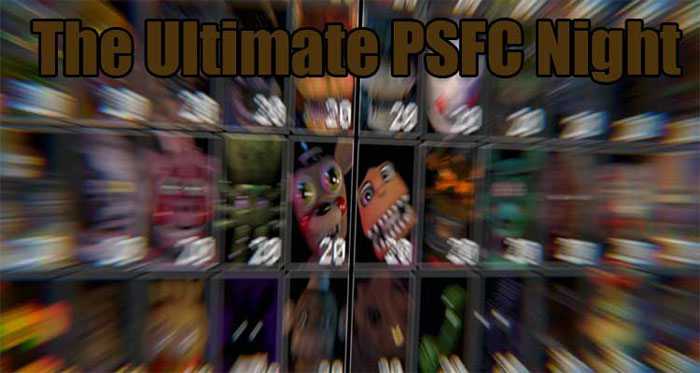 About game
The game strongly took inspiration from the famous Five Nights at Freddy's games of Scott Cawthon. Not only that, but it is also a combination between Pundinger Shell's Fight Club series and FNAF. You can download then enjoy this combination.
In this title, you will meet familiar animatronics from the FNAF series as well as other fan games. They are Freddy, Bonnie, Chica, Foxy, etc. Choose your favorite animatronic characters then start to play with them.
There are two editions of the game, including:
Classic Edition: This is an original edition that was launched in 2018. The edition features 48 animatronics.
Revamped Edition: This is a new edition that came out in 2020. It features 106 animatronics with various challenges as well as custom offices.
PSFC Ultimate Custom Night Free Download is recommended for players who want to enjoy a new adventure with new features.
Instructions for installing PSFC Ultimate Custom Night on Windows
First you download by following the link at the end of the article
When the download is complete, go to the download folder:
If the file is .EXE you just need to Click Open and play
If the file is .rar or .zip you need to extract, then run and play
These versions are free to play.
Screenshots