Play the official Omega custom Night: Virtual Nightmare ll FNAF based game and defend against numerous scary animatronics! Try to stay alive if you want to become the winner!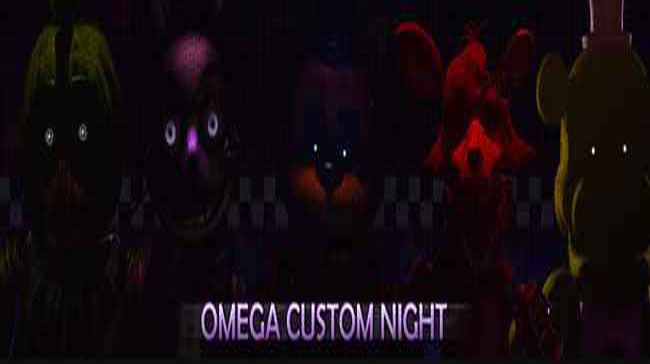 About Omega Custom Night ll (Official)
Omega Custom Night ll is a fan game of Five Nights at Freddy's, talking about a spooky story.
The adventure will happen in a dark building. Welcome to Omega custom Night: Virtual Nightmare! In which, you must fight for the survival of your own.
It's a UCN fanmade that gathers all of the favorite animatronic characters in one location.
How to start
Enter the office and you will have a lot of tasks to carry out.
As a security guard, you need to supervise every device including wandering robots.
Not only that, you should prevent somebody from breaking into your room. You can do that by closing the door, buying plushies, monitoring cameras, and wearing masks.
Main features
Challenges: finish presets to obtain stars and points
Roster: has 90 animatronics that you can choose from for your stage
Special Delivery Mode: a battle against random robotic rivals from FNAF AR in every region from Freddy's Fazbear's Pizza.
Omega Custom Night ll (Official) is a free and available game to download, join, and conquer. See if how long you can survive!
Screenshots