Description:
INSANITY – MACABRE Free Download will bring you some new fears. And all the fear you are about to face will relate to Five Nights At Freddy's game. Have fun with them!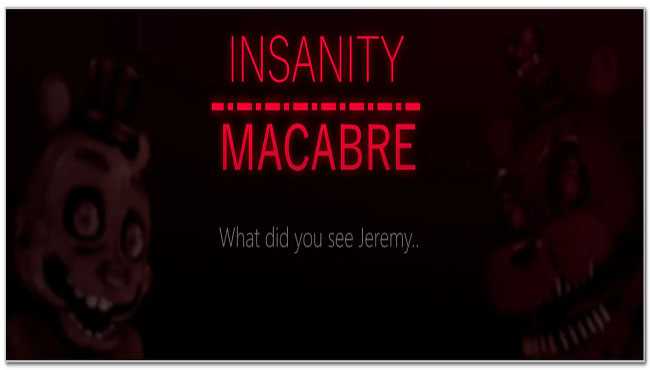 INSANITY – MACABRE Download will be that one game you need to face. There will be monsters, machines and also some demons for you to fight with. As long as you follow the story, there will be no way for them to kill you.
INSANITY – MACABRE
We have some new things for you in this game, and they will help you with the gameplay:
You will have to face 11 nights and more in this game. There will be some checkpoints where you can save your game. These nights will be the best way for you to get used to the game.
We have 14 machines, and there will be more for you to explore. These machines will end your life in one second. They will not give you that much time to think out your way to win.
Five Nights At Freddy's updates:
We have the new machines for you to download from the main page. They will rock your world.
The new modes have been added to the game. And Endless night will be one of them.
Screenshots