Description:
FNAF Danger Series contains lots of horror elements. This fan game continues teasing you and challenging your skills through scary adventures.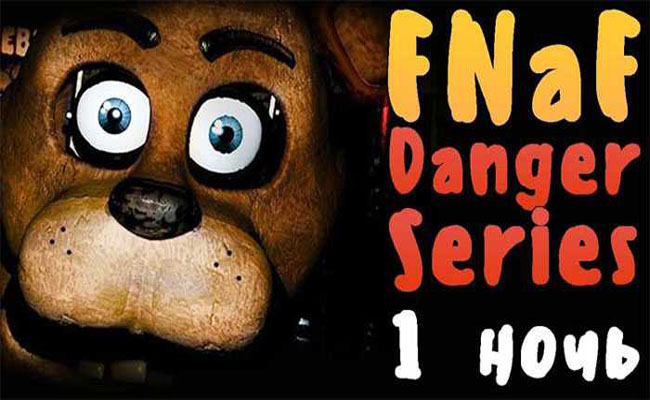 The full version of this FNAF fan game is finally released, which means you can download it for free. It strongly took inspiration from the famous series called Five Nights at Freddy's of Scott Cawthon. The solid evidence is that it features all characters that come from that series. By playing this fan game, you will have a chance to encounter the animatronics again such as:
Freddy
Bonnie
Chica
Foxy
Golden Freddy
Redbear
Nervell (Easter Egg)
JJ (Easter Egg)
They are all the basic characters of the game. However, you will have more chances to meet more characters that will be added in the forthcoming versions. The more animatronics appear, the tougher the game will become. You have to dodge their attacks while watching their moves through the cameras. This is like what you have done in the original games. Do not let them enter your office, otherwise, they will slay you. Once you have completed all the nights, you will win.
Here is what the game features:
You have 7 nights to play and fight against 6 animatronics. More animatronics will come to the game in the next updates.
There are two Easter Eggs that you should pay attention to.
You have 10 cameras to watch and track the movements of the animatronics.
Explore the game through 3 cutscenes.
FNAF Danger Series free download helps you practice your strategic and surviving skills.
Screenshots