Description:
FNAF Benny's Circus Entertainment (Official) is a free download horror Fnaf fan game that hiding something scary. Enter the building and handle the puzzle as soon as possible!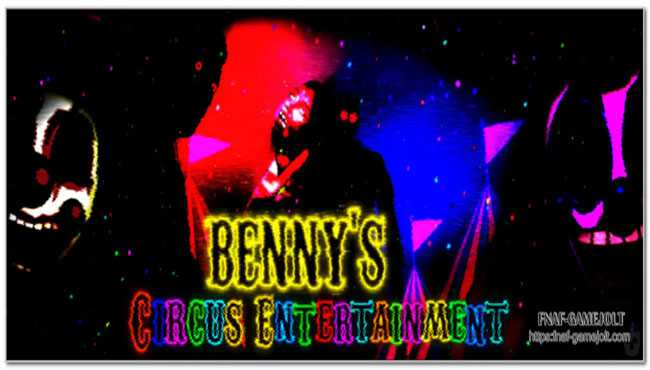 About the game
According to Officer Leo, there has been a strange event happening recently, inside an entertainment location.
Although there are many different reports about the place, all of them are not sure. Therefore, your player determines to discover that area to find out the truth.
You will play like a detective named Leo. Your mission is to search for clues or the answer about disappearances and more.
Some people say that they witness tall figures. Others tell Leo of missing persons. Meanwhile, somebody describes these unknown figures as similar to a walking human corpse. They explain that that character's skin is pale and veiny, etc.
The official Benny's Circus Entertainment game will challenge your survival ability. After the download, what you have to do is to evade lurking evil creatures.
Screenshots