Description:
Five Nights in Madness is a horror game inspired by Five Nights at Freddy's. Download the new Fnaf fan game free and embark on a survival trip!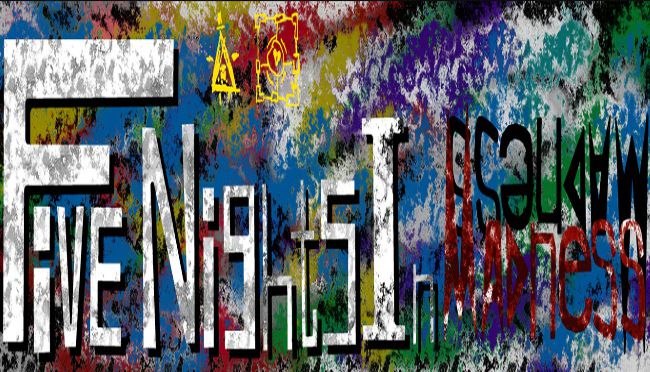 How to play
It can turn into a very dangerous adventure when you have to spend more time than you expected.
Night 1 will start at 12 AM in a dark building as in the original. Meanwhile, you are a character who stays in an office at the beginning of the challenge.
Maybe you are a night watchman. And, you are equipped with a surveillance system. The system comprises many cameras. These devices exist throughout the location, offering images of areas.
Besides, you can see two big doors on two sides. One of them has something like teeth.
During your night shift, you are able to turn on or off cameras to supervise everything. Be careful! What can attack you is what you cannot think of. It is an Illuminati monster.
Similar to animatronic antagonists in FNAF, it jumps at you to end up your effort if it breaks into your room.
Five Nights in Madness is one of the best games based on the FNaF franchise. Download and experience your new job!
Screenshots