Description:
Five Nights Before Freddy's is the horror game that is made inspired by the famous FNAF horror game series. This game is available for free download on our website for installing on your PC.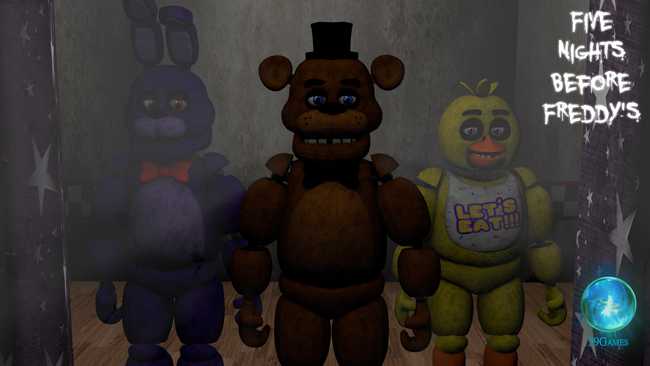 Five Nights Before Freddy's takes place in a different location, in which the owner has decided to use old animatronics for continuing his business. This time, the owner is actually aware of the malfunctioned animatronics, so he has hired someone to fix them.
You will be playing as a night guard who guards the animatronics to see whether they are still walking themselves at night or not. You have 5 nights in your duty and you will later discover that besides walking at night, they are also very hostile and will attack anyone they see.
There are 2 phases just like in the original games. During the day phase, you will be provided with clues to solve puzzles for surviving at night phase. There will be some features that are limited in this version that makes it slightly different from the original games.
There will be no door or camera, the only thing you can do is to move and avoid being caught by them. You will be given some information about those animatronics by Phone Guy.
Screenshots