Description:
Five Nights at Freddy's – Pocket Horror Free Download is a fan-made horror survival video game with scary, creepy and violent elements.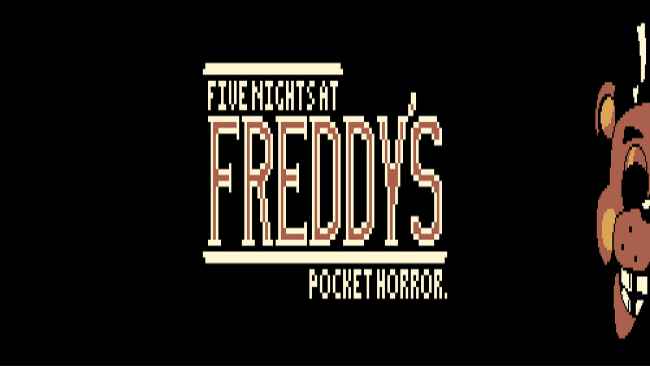 With the inspiration of Pocket Monster, plus the hard work of Nam ElPrup and his team, this demake was released on February 2, 2019 to bring 90's Game Boy version for reimagined the first game of the FNaN series. Till now, this game has been built with two different versions: the Jar version and 6 Hours Version (real-time 6 hours) to bring more fun and entertainment to players.
This game is rated as incredible from most of all players. It has an impressive visual appearance, amazing sound effects as well as gameplay. It can be said that this game is unique, a rare horror game in Game Boy genre.
Gameplay
In Five Nights at Freddy's – Pocket Horror, players will work as a night guard in a pizzeria. They will start the work from 12am to 6am and make sure everything is going well. However, once the night comes, something strange happens in the pizzeria and endangers the life of the night guard. Players shall manage to survive five nights there with limited tools to protect themselves from danger such as a camera system, two safety doors.
Screenshots