Description:
Five Nights at Freddy's: Minecraft Edition [FNaF: MCE] gives you a security job. You work at a restaurant for some nights.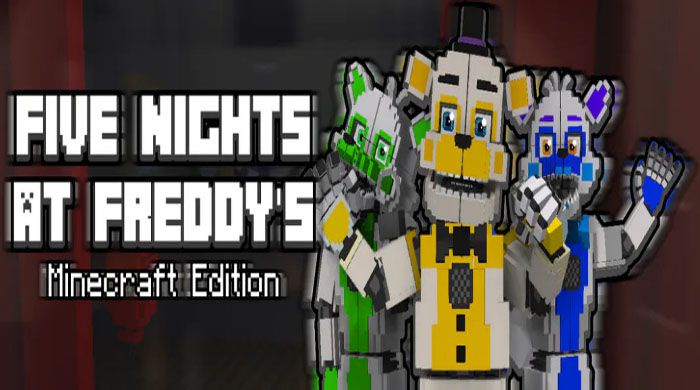 About the game
This FNAF fan game takes you to a new pizza restaurant called New Freddy Fazzbear's Pizzeria. This is a famous restaurant with lots of tasty meals, especially pizza. Both adults and children love to come here to enjoy delicious meals. More importantly, they can enjoy the performances of animatronics.
The owner of the restaurant is now hiring a night watchman. He wants his restaurant to be safe at night. Hence, a night guard position is needed now. You take that job and start working at the restaurant.
Your mission is to protect the restaurant during the night. You have to make sure that everything is safe. As a night guard, you can use lots of equipment such as cameras, doors, and lights. You can also repair the doors if they are damaged.
During your work, you have to cope with the animatronics because they roam the restaurant and want to jumpscare you. Make sure you will not let them enter your place, or they will jumpscare you.
Game features:
Different scary nights.
Challenging Night 6.
A unique game mode for you to play: The Rush Mode.
A Custom Night.
Gamejolt Scoreboard.
Various Achievements.
Your objective in Five Nights at Freddy's: Minecraft Edition [FNaF: MCE] is to defeat animatronics.
Screenshots