Description:
Creepy Nights at Freddy's 2 brings extra scary nights to you. You must keep an eye on Freddy and his friends and stop them from killing you.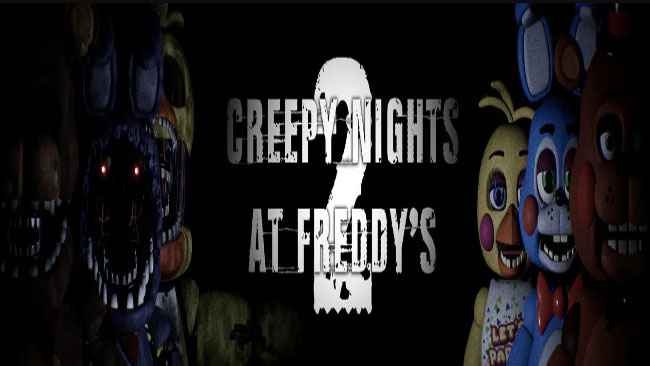 Here comes another FNaF fan game to master! The title above is the second chapter in the Creepy Nights at Freddy's series. Besides, its gameplay mechanic is also the same as Five Nights at Freddy's games by Scott Cawthon.
The game is set in Freddy Fazbear's Entertainment – an entertaining place for kids and adults. They come here for not only food but also for performances delivered by animatronics. During the daytime, the animatronics will cheer up kids and entertain them. They seem to be friendly friends! However, things will be changed at night. Those animatronics start moving around the facility. How creepy it is! Their purpose is to target the night guard and jumpscare him. You are that night guard, so you must be ready to face those creatures. You have several creepy nights to watch over the place and fight off the animatronics for your ultimate victory.
Although Creepy Nights at Freddy's 2 free download for PC is based off of the FNaF franchise, it is still a unique title to play. Join to fight against animatronics, uncover their secrets, and beat them all.
Screenshots