Description:
LU – Bizarre Custom Night brings you a new experience in custom night. You meet common characters coming from other games of the creator.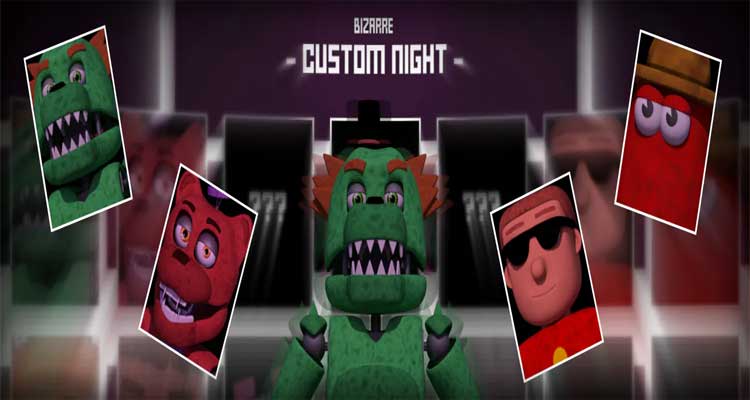 Custom night is a type of night that allows players to change the toughness of animatronics. This night usually appears in Five Nights at Freddy's games. Now, they come to the FNAF fangame genre. You will explore Bizarre Custom night full of characters that come from other famous horror games of the creator. Most of them are inspired by the FNaF series. Hence, the characters will be familiar to you. However, there are still some characters that have no relation to FNaF.
Different from the custom nights in other games, in this title, you will not be provided with any cameras or monitors. So, you don't need to sit and check anything. Everything happens in the office view. You just simply avoid the animatronics as well as stop them from jumpscaring you. To avoid them, you need to click them. You may find it easy to deal with them. However, if the toughness is set higher and more animatronics come, the game will be more challenging. You will find some zany cutscenes when you reach certain scores. You should attempt to achieve 60 scores!
LU – Bizarre Custom Night for PC refreshes your custom-night experience.
Screenshots